EasyPark announces its ClicknSave special offer on its 2011 model that allows users to top up their EasyPark meters with value online
For purchases made directly at our office or through our website new purchasers can save 10% on the retail price!
If you currently own one of our pre 2011 models, you can earn a 20% rebate on the retail price on upgrade purchases of our 2011 model; providing your old models are registered on our website.
Take advantage of this special offer now!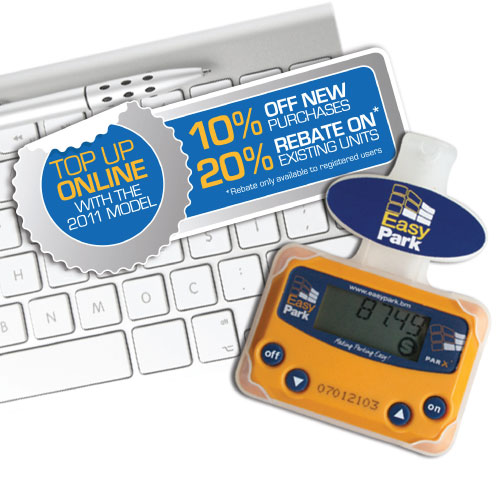 EasyPark, makes parking easy!